Motor Carrier IFTA taxes are an important aspect of carrier operations. With services ranging from initial IFTA application and decal ordering, to quarterly IFTA filings, we can ensure your operations are properly covered.
IFTA License and Authority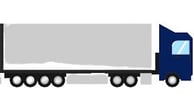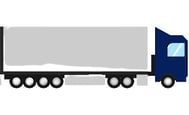 FMCSA Motor Carrier License Application
Application for new entity carrier authority. Includes MC Number, DOT Number, and BOC-3 Process Agent Filing.


IFTA Additional Vehicle Decal(s)
Additional IFTA decal orders.


IFTA Account Renewal
New year IFTA license renewal. We help ensure your decals are ordered on time for continued operations into the new year.
IFTA Quarterly Tax Processing and Filing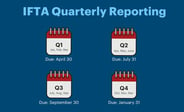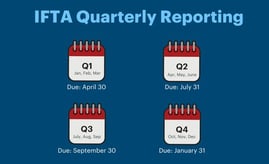 IFTA Quarterly Tax Processing and Filing
Mileage and fuel processing for IFTA tax totals and state agency filing. Covers first vehicle in the fleet. Does not include state fees.


Individual Vehicle Tax Amount Breakdown
Receive tax owed totals broken down on an individual vehicle basis.


IFTA Quarterly Filing (Additional Vehicles)
Tax processing and filing for additional vehicles in your fleet. Does not cover state fees.


IFTA State Agency Audit
Are you being audited by your state agency? Let us evaluate and assist with your individual tax situation. Free initial consultation. Call us at 630-422-7497 - Option 3 or email ifta@safetypartners.org