Introducing MasterTMS, a simple modern platform designed to help your business organize, measure, and grow.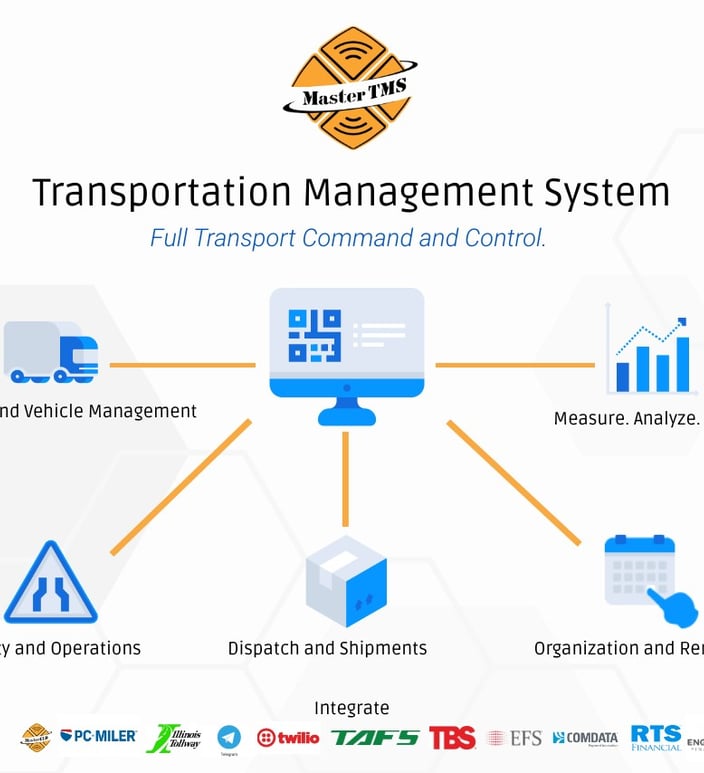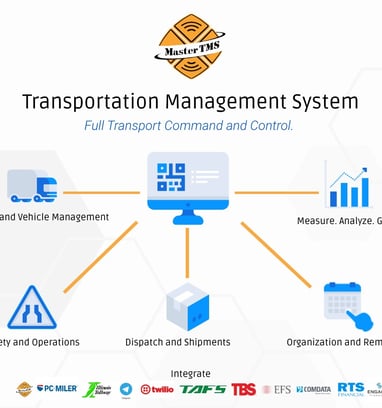 A Transportation Management System (TMS) is a tool that connects all of the moving parts of a transport operation.
Your staff and organization may reach a point where they outgrow current methods. Documents may be lost. Property misplaced. Information unaccounted for. A TMS can save your organization time with everyday tasks, allow staff to become more efficient, and organize information for easier access.
How would we begin to use a TMS?
The first step is integration - We would connect all of the different platforms your business uses. Next would come training - Free included training from our reps either in person or remote. Finally, deployment. Our support team would remain available for any and all questions.
Is a TMS platform secure?
MasterTMS accounts are secured by firewall, dedicated pathways, and separate servers for every client. We also do not sell information, so your operation's data would remain fully secured and confidential.
Is a TMS platform affordable?
Our TMS platform is based on low monthly payments. No massive up front cost required!


Driver Qualification Records

Expiring Document Reminders

Vehicle Maintenance Records

Vehicle Permits and Credentials

Claims, Tickets, and Citations

View Your Live Carrier Data from FMCSA


Enter and Save Customer Data

Enter and Save Load Information

Enter Loads Quickly or With Great Detail

Send Loads Directly to Drivers

Send Completed Loads to Accounting

Upload and Save All Load Documents

Save Hours on Accounts Receivable

Save Hours on Factoring Tasks

Quickly Perform Driver Payroll

Quickly Update Software (ex. Intuit QuickBooks)

View and Measure Performance, Expenses, Growth, and More...